How to get the natural wedding makeup
Whether you're a bride to be, a dedicated maid of honor, or a guest at an upcoming wedding, there is one look that is universally accepted. We're talking about effortless glowing skin and simple makeup. That's why natural wedding makeup is our go-to for spring and summer ceremonies.
When creating a natural wedding makeup look, you should keep a few things in mind:
It's all about your skin: Your skin should look glowing and hydrated. Steer clear of the overly matte look.
You shouldn't feel overdone: The result should be a clean, soft makeup application.
The Look is timeless: As a bride, your natural wedding makeup should feel as elegant in 20 years as it does on your big day.
Pssst…hey brides-to be, if you love this look, save it to your wedding Pinterest board and share it with your makeup artist for inspiration.
MAKEUP TUTORIAL: NATURAL WEDDING MAKEUP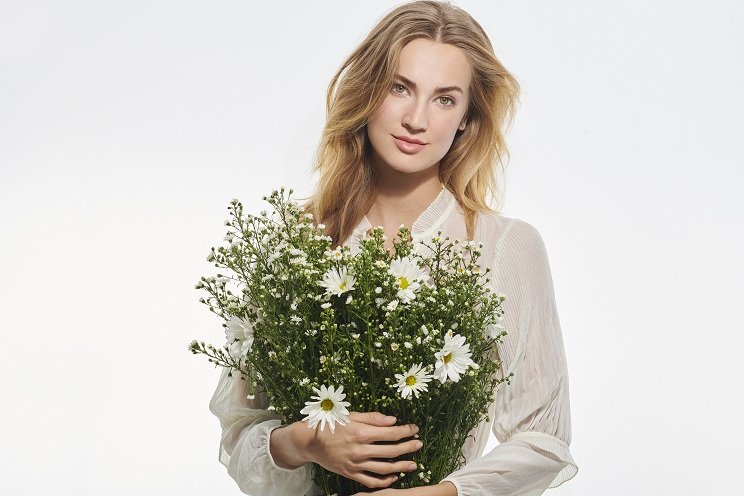 To learn how to create this natural wedding makeup look, we asked our Global Makeup Educator Natalie Soto-Carlisle for advice. Here is her step-by-step tutorial on how to recreate this look whether you're a bride-to-be or a loving guest.
A GOOD BASE IS KEY
First, apply Smooth Affair Facial Primer and Brightener all over your face with your fingers or a Foundation Brush.
Then, using a Foundation Brush, apply Liquid Minerals.
Set your liquid foundation by applying Amazing Base Loose Mineral Foundation with a Chisel Powder Brush.
Finish your look by spritzing D2O Hydration Spray on your skin to lock the minerals in place.
Tip: Find your foundation color match using our Foundation Finder Quiz.
GO NATURALLY MATTE
To create a natural brow, apply the powder and wax from the GreatShape Eyebrow Kit with the Angled Brow Brush. Keep your brows in place all day with Clear PureBrow Brow Gel.
Prime your eye lids with Petal Smooth Affair for Eyes; you can use your fingers or a Camouflage Brush.
Grab the Naturally Matte Eye Shadow Kit for a fresh eye makeup look.
First Apply the Hush shade from lash line to crease with Eye Shader Brush.
Next, line the top lash line with the Fudge shade using the Smudge Brush.
Then, apply the Buttercream shade to the inner corner of your eye using the Deluxe Shader Brush.
Apply Black/Brown Eye Pencil to your water line.
Finish your eyes with false lashes on the top and a light coat of Black Onyx PureLash Mascara on the bottom.