PSB was founded by Donna Smith to provide first class professional products and treatments along with post graduate education and training to ensure that NZ skincare professionals remain at the highest professional standard possible. Constant innovation, results and integrity of our brand partners has kept us at the forefront of our industry.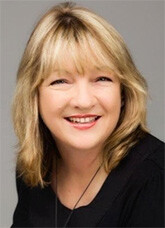 Over the years Donna has been at the forefront of a number of professional beauty industry initiatives along with being one of the founding members of the Beauty Industry Supplier Association. Donna has consistently contributed to the industry by way of involvement with TRoQ, mentoring upcoming therapists and unconditionally supporting Beauty Therapy Association AGMs and events. Donna is a current member of the New Zealand Association of Registered Beauty Therapists Inc. and was awarded for her significant contribution to the development of beauty therapy throughout New Zealand.
As PSB is a New Zealand owned and operated business we also like to give back to our own communities by supporting Breast Cancer, Look Good Feel Better, Westpac Helicopter, Forest & Bird and NZ Guide Dogs.