4 Reason why Environ Skincare products are awesome
Your skin is one of the first physical attributes people notice. It's also your body's first line of defense against outside invaders.
You should definitely take care of it.
But, how? All the expensive skincare products I've tried do nothing but make my skin smell good.
We know. You're not alone. Many women (and men) are searching for a skin care solution that actually works. And luckily, there is one.
Here are four reasons why Environ skin care products are awesome: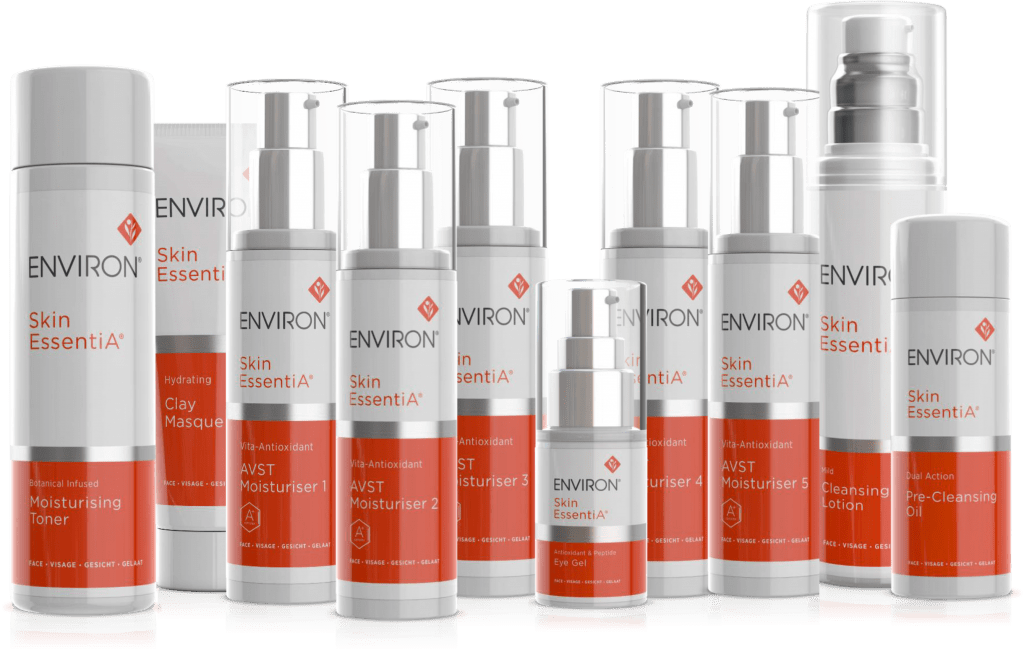 THEY COMBINE SCIENCE AND BEAUTY
Environ was created by a plastic surgeon who understood the importance of science and beauty as it pertained to skincare. Over the past two decades, the company has strived to create the best possible products for anti-aging. As a result, the company has become the gold standard in skincare. Celebrities, beauticians, dermatologists, and cosmetic and plastic surgeons from all over the world rely on Environ to produce the best results for their clients and patients.
THEY'RE SCIENTIFICALLY FORMULATED
Any and every skincare product says it's scientifically formulated. But, we all know this is far from the case. Slapping a label on something is easy. Creating a product that uses science as it's backbone isn't.
Environ products contain antioxidants that are essential to skin maintenance. When combined with vitamin A, the special formula helps skin cells maintain their health. Thick, undamaged, and healthy skin are the result after consistent use.
THEY USE A HOLISTIC APPROACH TO COMBAT AGEING
Environ uses a holistic approach to ensure all types of skin can benefit from Environ products. It can help women in their twenties just as much as it can those in their sixties. It also can be used on healthy, unhealthy, generally damaged, and sun damaged skin. The end result is always skin that's maintained and protected against the side effects of ageing.
THEY'RE NOT JUST FOR WOMEN
Environ products were created based on the scientific fact that skincare for men is no different than that for women—regardless of gender, the physiology of the skin always remains the same. Men of all ages can use the products to help combat wrinkles, crow's feet, and other aging side effects.
CONCLUSION
Your skin is one of the most important parts of your body. Make maintaining it a top priority by using the best possible products out there. Environ is an internationally known skincare company that provides solutions that work. We happily offer their products because we believe they can help our patients. Please feel free to stop by and have a look.