Clean Beauty Challenge
Get the look you will love.
Sign up to take part in the Clean Beauty Makeup Challenge before 31st August 2021.
Have your Before, Day and Night makeup look created by
your jane iredale makeup consultant, Incorparate the jane iredale power of 3 in your makeup routine,
and be in to WIN $1000 of jane iredale Mineral Makeup. Ask about our special package offer that can be used as part of the Challenge.
Ask your nearest participating stockist for more information.
Find a participating stockist below
jane iredale Mineral Makeup Clean Beauty Challenge Package
Purchase
Any jane iredale Foundation of your choice
Any jane iredale Facial Spritz of your choice
Any jane iredale Brush of your choice
AND RECEIVE FREE
A Travel Size LipDrink
A Travel Size Lash Conditioner and Travel Size Longest Lash Mascara Twin Set
A Travel Size Smooth Affair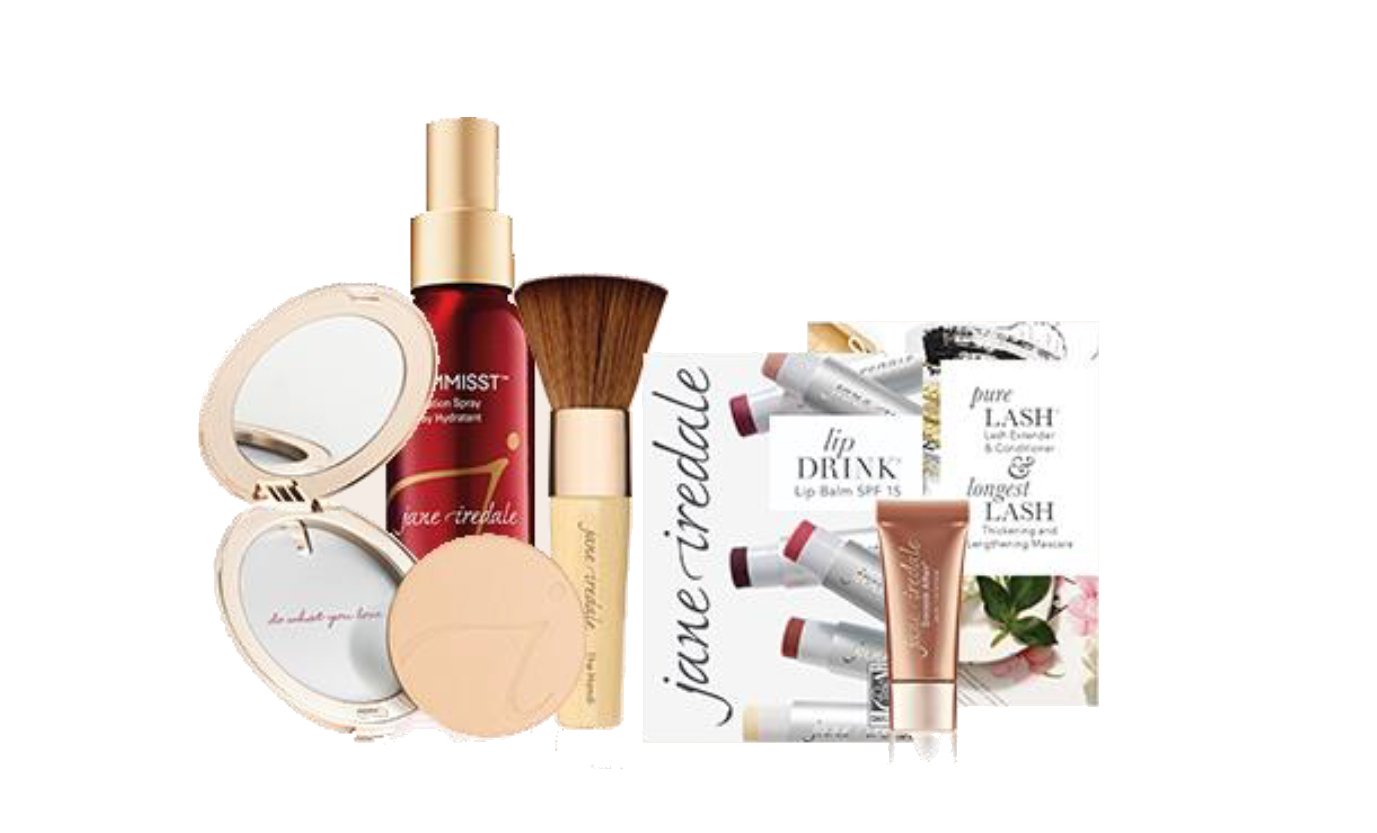 NORTHLAND
BLUSH BEAUTY LOUNGE
MATAKANA
09 422 9007
ESSENTIALLY SKIN THERAPY LTD
WHANGAREI
09 438 8915
AUCKLAND
SOMA DAY SPA
HOWICK
09 535 5455
ON POINT BEAUTY BY SELINA
WAIUKU
021 235 8413
CINDERELLA BEAUTY & SPA
ALBANY
09-4434688
CINDERELLA BEAUTY & SPA
SYLVIA PARK
09 523 4688
LOUISE GRAY SKINCARE
MISSION BAY
09 528 9010
LUSTRE BEAUTY GROUP LTD
GREY LYNN
09 360 1950
TAURANGA
TRANQUILLO BEAUTY CLINIC
CENTRAL CITY
07 5781111
WHAKATANE
FACE & FRAGRANCE BEAUTY THERAPY CLINIC
WHAKATANE
07 307 0202
GISBORNE
JUVE
GISBORNE
06 867 1234
HASTINGS
URBAN RETREAT
HASTINGS
06 8785995
HIGHLIGHT BEAUTY & MASSAGE
RAUREKA
027 876 5000
STRATFORD
JICHELLE HEALTH AND BEAUTY
STRATFORD
06 765 8088
NAPIER
THE BEAUTY IN YOU
NAPIER
06 835 4372
MASTERTON
BEAUTY WITHIN BOUTIQUE
MASTERTON
06 377 4422
PORIRUA
SPOIL YOURSELF SPA
WHITBY
04 234 8718
PARAPARAUMU BEACH
FINESSE BEAUTY THERAPY
PARAPARAUMU BEACH
04 902 6618
CARTERTON
SERENE
CARTERTON
0272 232 889
WELLINGTON
SKINFOCUS
ARO VALLEY
04 802 5552
BLENHEIM
MARLBOROUGH MEDI SPA
RENWICK
027 274 4334
CHRISTCHURCH
COCOON BEAUTY & DAY SPA
RANGIORA
03 313 5552